Top 10 Best places To Visit In Hamburg:Hello friends welcome to our another article Top 10 Best places To Visit In Hamburg.Today i am going share some exciting fact about Hamburg.If you guys planning for a trip to Hamburg,then must read this article.So lets start it..
1.The Port of Hamburg: The Gateway to Germany
The Port of Hamburg – the Hamburger Hafen – is home to a number of the city's most important attractions. Encompassing 100 square kilometers, this large tidal harbor, known as the Gateway to Germany, is fun to explore by boat, with numerous tours departing from Landungsbrücken. A highlight of the area is the lovely pedestrian trail that takes in the old 19th-century Warehouse District with its continuous lines of tall brick buildings once used to store tobacco, coffee, dried fruit, and spices. Another landmark is the Köhlbrandbrücke, a 3.9-kilometer bridge that spans the harbor.
2.Kunsthalle Hamburg
In three separate but connected buildings on the Glockengiesserwall, Kunsthalle Hamburg is one of Germany's top art galleries. Highlights include numerous altarpieces, works by local artists of the 14th century, and Dutch masters of the 16th and 17th centuries. Also of note are its fine collections of 19th-century German and French paintings, plus substantial modern and contemporary art collections. Tours and fun programs for children are available. Another notable art collection is housed at the Deichtorhallen, one of the largest galleries of contemporary art and photography in Europe.
3.St. Michael's Church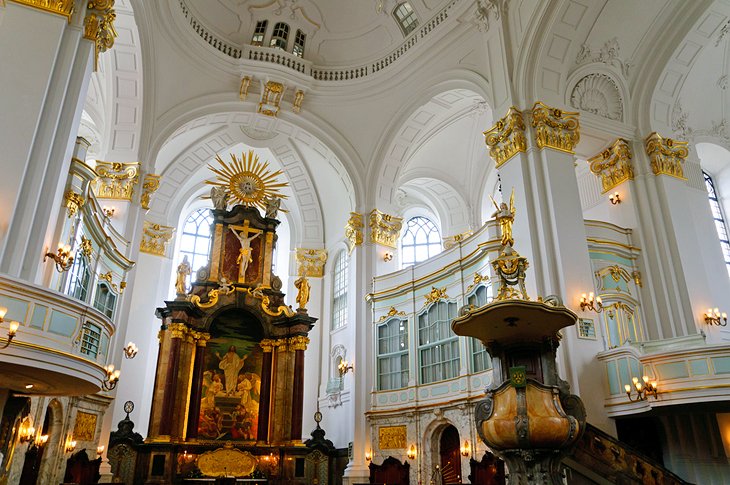 The most famous of Hamburg's many churches, St. Michael's was built in the Baroque style between 1750-62 and is one of the city's most important landmarks. From its 132-meter-high tower, familiarly known as "Michel," and accessible by stairs and an elevator, viewing platforms offer excellent panoramas of the city and port, a particular treat during their regular extended evening openings. Also of interest is the crypt where some 2,425 people have been buried. In a courtyard to the east of the church are the Krameramtswohnungen, dwellings originally built to house the widows of members of the local Shopkeepers' Guild, as well as a museum. Another nearby church of note is St. James's, a splendid 14th-century building housing medieval altars and an Arp Schnitger organ.
Address: Englische Planke 1, 20459 Hamburg
Visit our Blogging website- www.kafil.us
4.Great Lakes: Inner and Outer Alster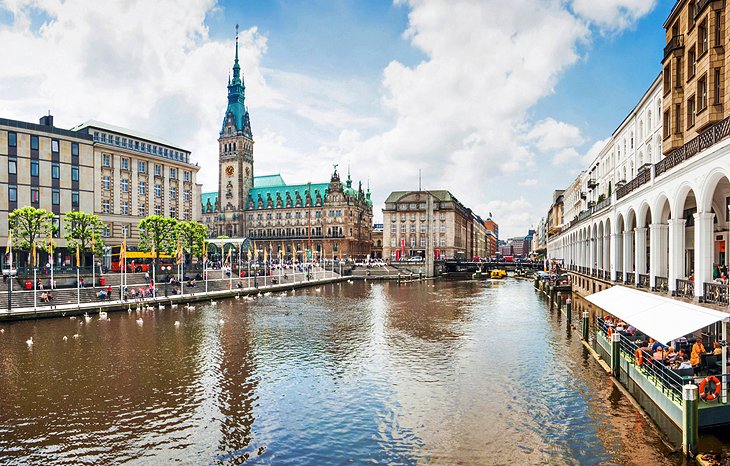 The focal points of Hamburg's inner city area are the Inner Alster (Binnenalster) and Outer Alster (Aussenalster), two artificial lakes connected to the rivers Alster and the Elbe. It's here you'll find Hamburg's most picturesque city squares and historic avenues, as well as its famous pedestrian areas, the passagens. The best routes take in the elegant Jungfernstieg with its cafés and landing stages used by tour boats, and the Ballindamm, with the city's largest shopping center. The lakes are also popular for sailing (or skating in winter) and are lined by many beautiful parks and gardens. Also popular is the Pöseldorf area with its galleries, boutiques, and cafés, along with the canals or "fleetes" linking the lakes with the Elbe. If you're visiting in September, be sure to attend the annual Alstervergnügen, a street fair held around the lakes with great entertainment, including numerous concerts.
5.Ohlsdorf Cemetery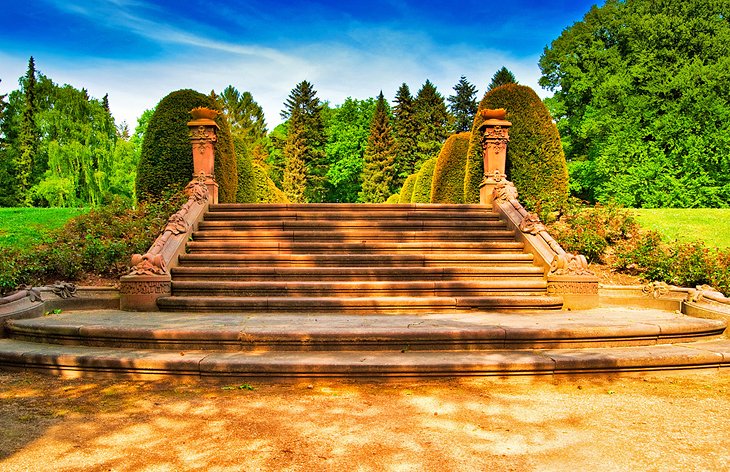 Not only is Ohlsdorf Cemetery (Friedhof Ohlsdorf) the world's largest rural cemetery, it's one of the most important. Covering 966 acres and boasting 12 chapels, it's where more than 1.5 million burials have taken place in some 280,000 burial sites. The cemetery is also where you'll find the Hamburg Commonwealth War Graves Commission Cemetery, where more than 400 allied prisoners-of-war are buried, along with many who died in battles on German soil. Other notable memorials include those dedicated to victims of Nazi persecution, the Hamburg Firestorm of WWII, and members of the city's anti-Nazi resistance. Don't be put off by the fact that the site is a cemetery; more than two million people each year visit its memorials, monuments, and museum while strolling through the pleasant gardens along its 17 kilometers of streets. Another important Hamburg memorial is the Bismarck Monument, the best known of Germany's many towers commemorating the country's most revered politician.
Address: Fuhlsbüttler Straße 756, 22337 Hamburg
6.International Maritime Museum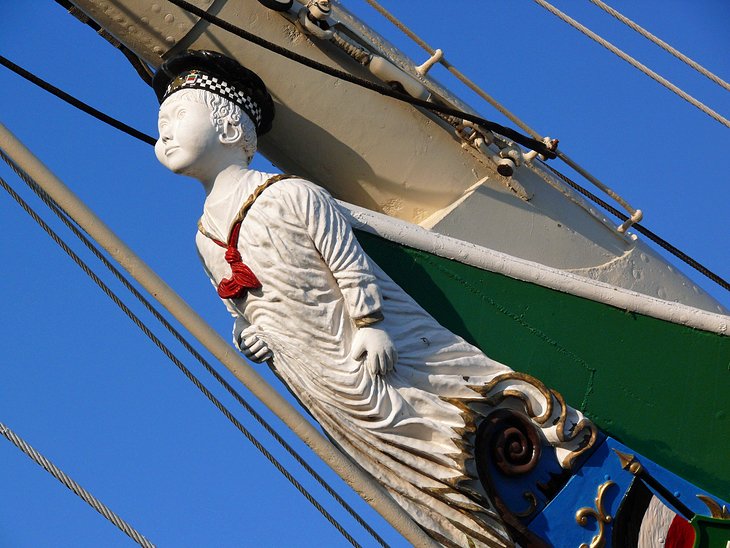 A great place to discover more about Hamburg's rich maritime history is the International Maritime Museum. Housed in a massive red-bricked heritage building, the museum has many fascinating exhibits dealing with more than 3,000 years of humankind's connection to water, including many old artifacts, models, and artwork. Another marine-themed attraction is the Rickmer Rickmers, a three-masted tall ship built in 1896 that now serves as a museum. The MS Cap San Diego, a 1960s cargo ship, is another maritime museum worth visiting, with admission allowing visitors access to everywhere from the bridge to the engine rooms (overnight stays are also available). Also of interest is the former Soviet submarine, B-515, now open as a museum.
Address: Peter Tamm Sen. Stiftung, Kaispeicher B, Koreastrasse 1, 20457 Hamburg
7.Museum of Arts and Crafts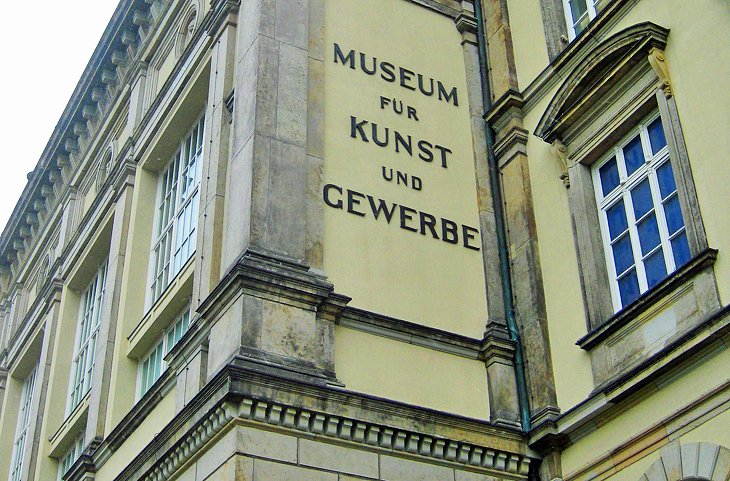 Hamburg's Museum of Art and Crafts (Museum für Kunst und Gewerbe Hamburg) ranks alongside the Bavarian National Museum in Munich as one of the country's most comprehensive display of German, European, and Asian applied art. Founded in 1874 and modeled after London's Victoria and Albert Museum, it's particularly well known for its displays of china, furniture, and silver from northern Germany, applied art from East Asia, and a collection of works by Oskar Kokoschka. Also of interest is a large collection of keyboard instruments, as well as a fine collection of porcelain.
Address: Steintorplatz 1, D-20099 Hamburg
8.Planten un Blomen and Wallringpark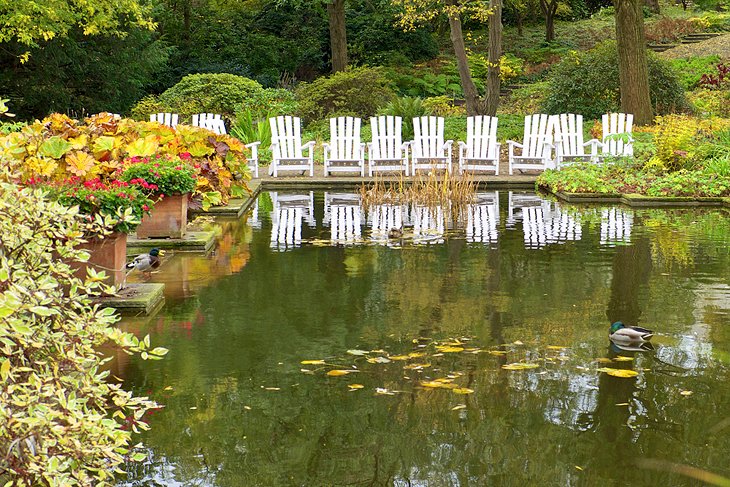 At the St. Pauli landing stages in Hamburg is the Wallringpark, a large recreational area, which includes some of the city's most popular open spaces, such as the Old Botanic Gardenand the Kleine and Grosse Wallanlagen, the gardens laid out on the line of the old fortifications. The best of these excellent parks is Planten un Blomen, a 116-acre park established in 1821 with the planting of a Platanus tree that can still be seen here. It's a wonderful place to relax and enjoy a picnic, or if visiting at night, take in the famous water-light concerts or a musical performance. From Wallringpark, you're just minutes away from the 272-meter-high Heinrich Hertz Telecommunications Tower, popularly known as "Tele-Michel," which boasts great views from its revolving restaurant.
Address: St. Petersburger Straße 28, 20095, Hamburg
10.Jenisch Haus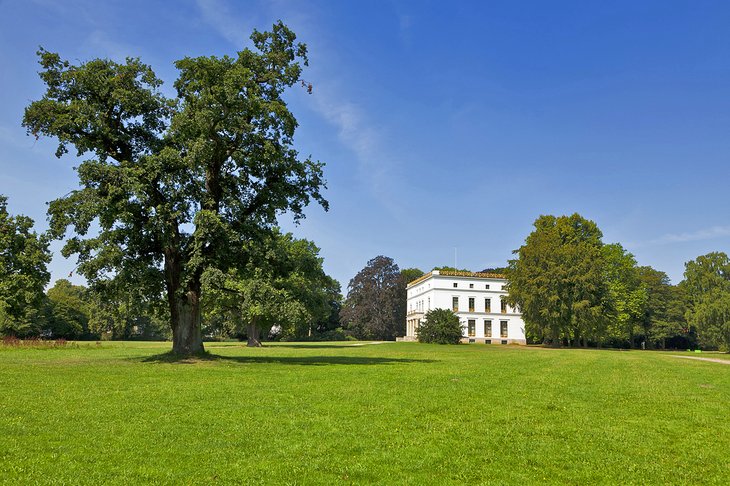 Not far from the New Elbe Tunnel, in the Klein Flottbek district of Hamburg, lies the beautiful Jenischpark, one of the city's largest and most rural open spaces. It's here, you'll find the superb Neoclassical 19th-century Jenisch-Haus with its rooms reflecting the taste of the prosperous middle classes in styles ranging from Louis XVI to Art Nouveau, all preserved in the on-site museum, a branch of the Altona Museum. The park is also home to the Ernst-Barlach-Haus with its collections of sculptures, drawings, and printed graphic art.
Address: 50 Baron-Voght-Straße, Hamburg 22609
10.Tierpark Hagenbeck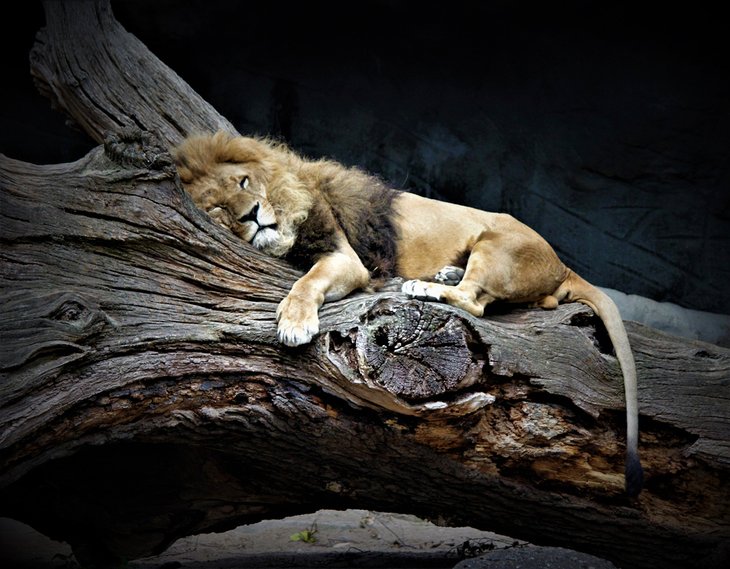 In Hamburg's northwestern suburb of Stellingen, Tierpark Hagenbeck, the city's zoo, was established in 1907 to house a collection of exotic animals owned by a local fishmonger, Carl Hagenbeck (the zoo is still run by his descendants). This excellent facility was the first in the world to use open enclosures surrounded by ditches as opposed to cages, increasing the free-range area of the animals. It was also the first zoo to group animals by species, ideas that the zoo owners imported to other zoo parks, including that found in Rome. Another fun family attraction is Planetarium Hamburg, located in a an old water tower.
Address: Lokstedter Grenzstraße 2, 22527 Hamburg